Nestled along the breathtaking Aegean coast, Gumbet Beach is a haven for sun-seekers and adventure enthusiasts alike. With its pristine sandy shores, crystal-clear turquoise waters, and a myriad of thrilling activities, Gumbet Beach promises an unforgettable experience for all.
Gumbet Beach: Sun, Sand, and Serenity
The Gumbet beach is a kilometre of golden sand which curves around the bay of Gumbet. Gumbet Beach is renowned for its golden sands and calm, shallow waters, making it an ideal spot for sunbathing and swimming.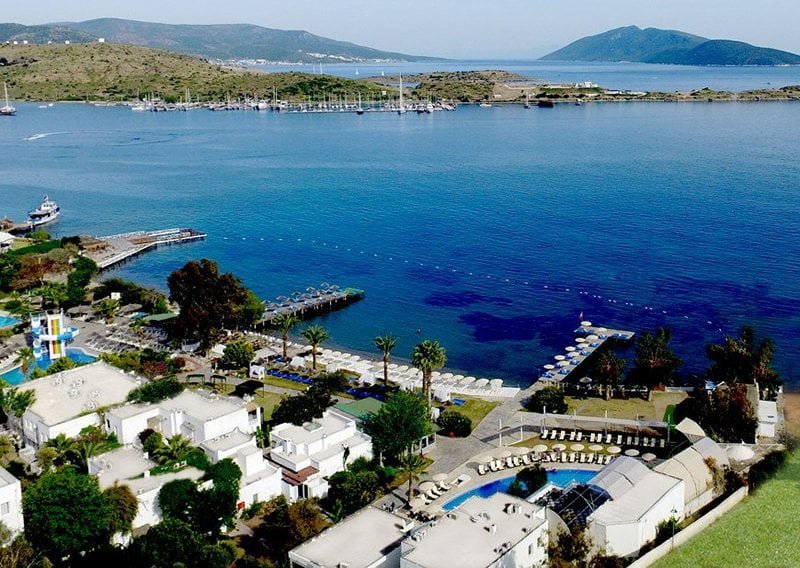 Bask in the Mediterranean sunshine, unwind on a comfortable lounger, and feel the gentle sea breeze caress your skin as you take in the panoramic views of the azure sea. With its laid-back atmosphere and stunning natural beauty, Gumbet Beach is the perfect place to escape from the hustle and bustle of everyday life and indulge in pure relaxation.
There isn't a type of person who wouldn't find a second home here; if you want to relax in the sun on a towel, sun bed or under an umbrella, if you want to partake in extreme water sports or just need some spray to brush off last night's hangover, if you want to bring the family to take advantage of the safe swimming and shallow waters, or if you just want to sit in a beach bar and chat to other holidaymakers, the Gumbet beach will cater for you. The variety of beanbags are also very popular all along the sandy Gumbet beach.
Gumbet Beach Sand Info
* Grain: fine
* Condition: moderate waters
* Sand Colour: golden
* Composition: sand
Beach Clubs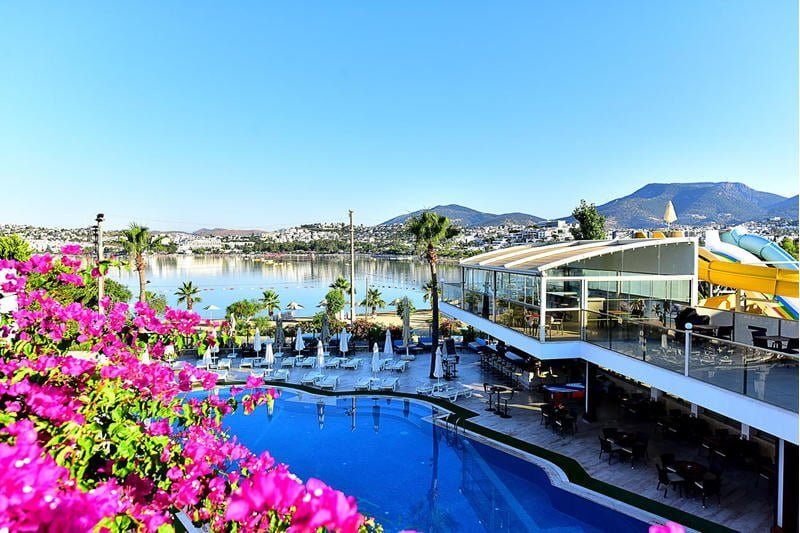 For the ones who just want to sit in a beach bar and chat to other holidaymakers, the beach clubs in Gumbet will cater for you. Continue reading…
Thrilling Water Sports and Activities
Gumbet Bay and Gumbet beach is very ideal for water sports. For those seeking adventure, Gumbet Beach offers a wide range of exhilarating water sports and activities to satisfy every thrill-seeker. Dive into the crystal-clear waters and explore the vibrant underwater world through snorkeling or scuba diving. Feel the adrenaline rush as you try your hand at jet skiing, parasailing, or windsurfing.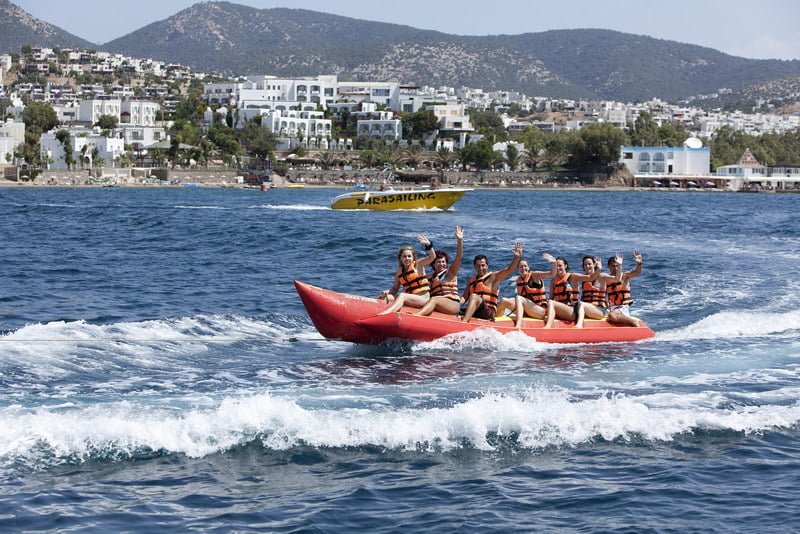 The superb array of water sports available here include windsurfing, water skiing, scuba diving, jet skiing, parasailing, banana boats, pedalos and fly-fishing, the latter which is an inflatable similar to a banana boat but much bigger, and the front of the inflatable rises 5 metres above the water.
The beach is also dotted with banana boats and paddleboards, providing endless hours of fun and excitement for visitors of all ages. Whether you're a beginner or an experienced water sports enthusiast, Gumbet Beach offers the perfect playground for your aquatic adventures. Continue reading…
Scuba Diving
There are excellent places to scuba dive around Gumbet, such as the 'Big Reef', which is a large coral reef covered in orange sponges, sea urchins, star fish and other crustaceans, and which is surrounded by a huge host of tropical fish such as barracuda and vibrantly coloured parrot fish.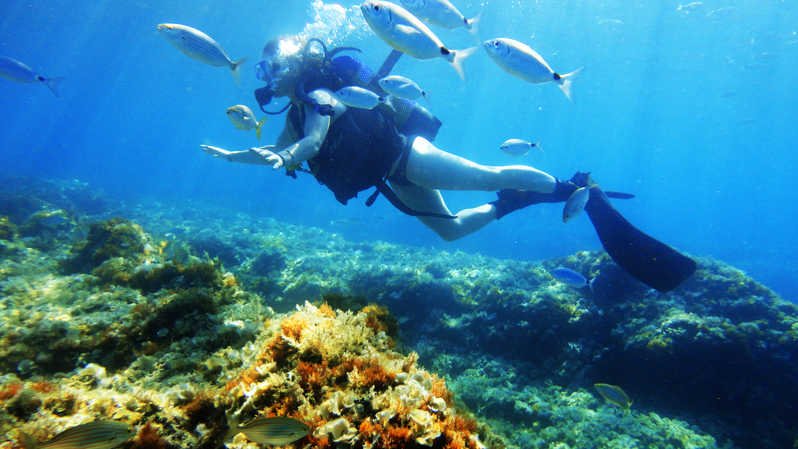 Anyone can learn to dive at the facilities here, whether you're a complete beginner or an expert. Continue reading…
Beyond Gumbet: Exploring the Best Beaches Nearby
While Gumbet Beach is undoubtedly a gem in itself, there are also several stunning beaches in close proximity that are worth exploring. Just a short distance away, you'll find:
Kargi Bay & beach
If you're bringing the family, your kids will never be short of things to do. The safe waters, soft sand and abundance of shade make the perfect exotic playground, and they can take a camel ride or nearby Kargi Beach.
Bitez Beach
A tranquil and picturesque beach known for its calm waters and charming beachfront cafes, perfect for a leisurely day of sunbathing and relaxation.
Ortakent Beach
Offering a more secluded and peaceful atmosphere, Ortakent Beach captivates visitors with its unspoiled natural beauty and panoramic views of the Aegean Sea.
Turgutreis Beach
Located in the nearby town of Turgutreis, this long stretch of sandy beach is a popular spot for water sports enthusiasts, with a wide range of activities available including windsurfing, kiteboarding, and sailing.
Immerse Yourself in the Gumbet Beach Experience
Whether you're seeking a serene beach getaway or an action-packed adventure, Gumbet Beach and its neighboring shores have something for everyone. Embrace the tranquility of sun-kissed sands, dive into thrilling water sports, and explore the enchanting beauty of the Turkish coast. Unleash your sense of wanderlust and embark on a beach experience that will leave you with unforgettable memories.