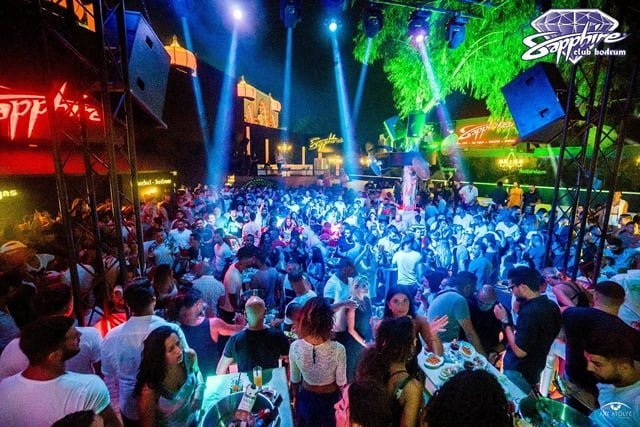 The nightlife in Gumbet makes the resort excel amongst Turkish holiday resorts, as when the sun sets, the town is ignited in a sea of lasers and neon lights, and becomes a party paradise. Regarding the Bodrum town centre, nightlife in Gumbet is more on the spot due to bars of the central Bodrum's being more like boutique style.
You can find numerous discos, bars, clubs and restaurants each offer its own brand of entertainment for their guests to enjoy. If you want to party until the sunrise, you can enjoy the night at one of popular nightclubs of Gumbet.
Areas
Holidaymakers are able to find numerous bars, clubs and discos lined up by the Gumbet Bars Street and Gumbet beach front.
Gumbet Bars Street
Gumbet Bars Street is the main for intense nightlife in Gumbet. The many bars, restaurants and nightclubs, seemingly hidden during the day, rise up out of the resort and take it over in a swarm of light and sound. This party lasts until dawn every night throughout the summer.
Gumbet Bars
The most popular ones are Club X Bar, Outback Bar, Chico's Cocktail Bar, Shakers Dance Bar, O'Connors Bar, Roy's Place Karaoke Bar, No Name Bar, Atlantis Bar, Temple Bar and Hangover Bar. Drinks at the Gumbet bars are cheap. Continue reading…
Gumbet Nightclubs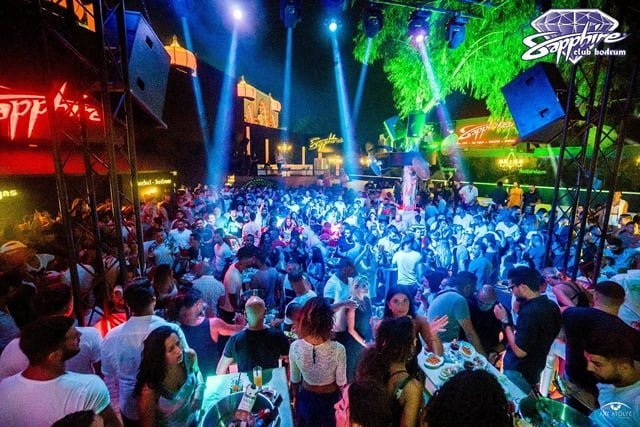 The most popular ones are the Club Posh Bodrum, Club Mood Bodrum, Club Sapphire, Murphys Club Gumbet and Alora Beach Club. Clubs are always full and fantastic. They are open from 09.00 pm. till 05.00 am. Continue reading…
In addition; the bars of the Gumbet beach clubs and the bars of the Gumbet hotels are also good with lots of entertainment for the holidaymakers.
Video Tour
---