Ephesus is UNESCO World Heritage archaeological site, located in the Izmir region, about 175 km. from Gumbet. Day tours to Ephesus has recently become very popular with the tourists in Gumbet and Bodrum. And so there are several travel agents organizing day tours to Ephesus. Ephesus now receives over three million guests every year, especially from early April to late October.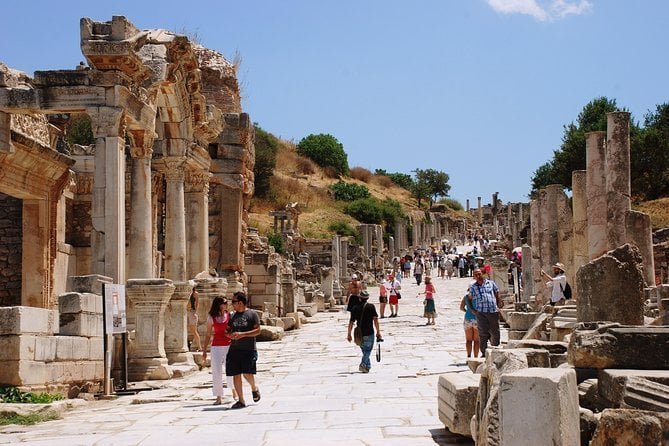 Why Visit Ephesus?
Ephesus is famous for its ancient Greek and Roman port-city, the Library of Celsus, the Temple of Hadrian, the Amphitheatre where St. Paul once preached, and the world known House of the Virgin Mary, that is believed to be the location of Mary's last home.
Video Tour
What to Expect?
You will be picked from your hotel in Gumbet and make about 2.5 hours journey (with breakfast break) in an air-conditioned coach for Ephesus.
You'll be informed with Ephesus, that was once one of the largest Roman cities and sea ports.
When you get to Ephesus, the tour will begin and you'll experience and admire the marble-paved streets, passing crumbled shops and houses, the magnificent façade of the Library of Celsus, and see the other highlights of Ephesus such as the Temple of Hadrian and the bathhouse.
You'll also see the Great Theater of Ephesus, and marvel at this giant amphitheater, that where St. Paul preached, and about 25,000 spectators regularly watched plays and gladiatorial games.
After having your lunch at a local restaurant, you'll continue the tour to the House of the Virgin Mary. This is a holy place and there you'll see a small chapel standing on the foundations of a house that is believed to be Mary's last home.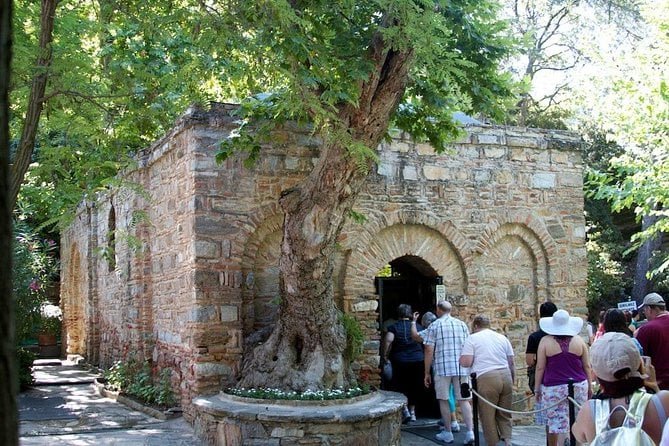 And afterwards, you'll take your bus to get back to your hotel in Gumbet.
---