Welcome to Gumbet, Bodrum, a vibrant destination filled with sun-kissed beaches, rich history, and thrilling adventures. If you're seeking to make the most of your time in this coastal paradise, look no further than our selection of the best Gumbet daily tours and excursions. From cultural explorations to adrenaline-pumping activities, we have something to suit every traveler's taste and create unforgettable memories. Get ready to embark on a journey of discovery and excitement!
As it is not a good idea to discover and see Gumbet and around by yourself; attending to daily tours & excursions in Gumbet is the best choice on your Gumbet holidays.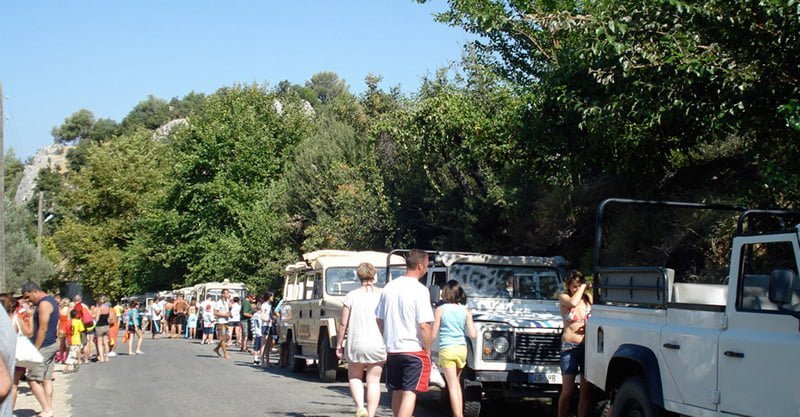 In Gumbet there are lots of daily excursions opportunities. Participating to a daily boat trips, shore excursions and explore the beautiful coasts and bays of Gumbet, Bodrum and surrounding area is one of the best excursions from Gumbet.
Sail Away to Paradise: Boat Trips and Yacht Charters
Set sail on the turquoise waters of the Aegean Sea and embark on a boat trip or yacht charter adventure. Cruise along the stunning coastline, bask in the warm sun, and discover hidden coves and secluded beaches. Relax on deck, take a refreshing dip in the crystal-clear waters, and indulge in a delicious onboard lunch. With various options available, from relaxing cruises to party boats, there's a perfect sailing experience for everyone.
Full-Day Boat Trip with Lunch & Soft Drinks
Escape the ordinary and embark on a full-day boat trip from Gumbet, Bodrum, where turquoise seas, stunning bays, and rejuvenating experiences await. Let the coastal breeze caress your skin as you cruise along the beautiful Bodrum coastline, exploring hidden gems and immersing yourself in the tranquility of the Aegean Sea.
Black Island Boat Tour with Lunch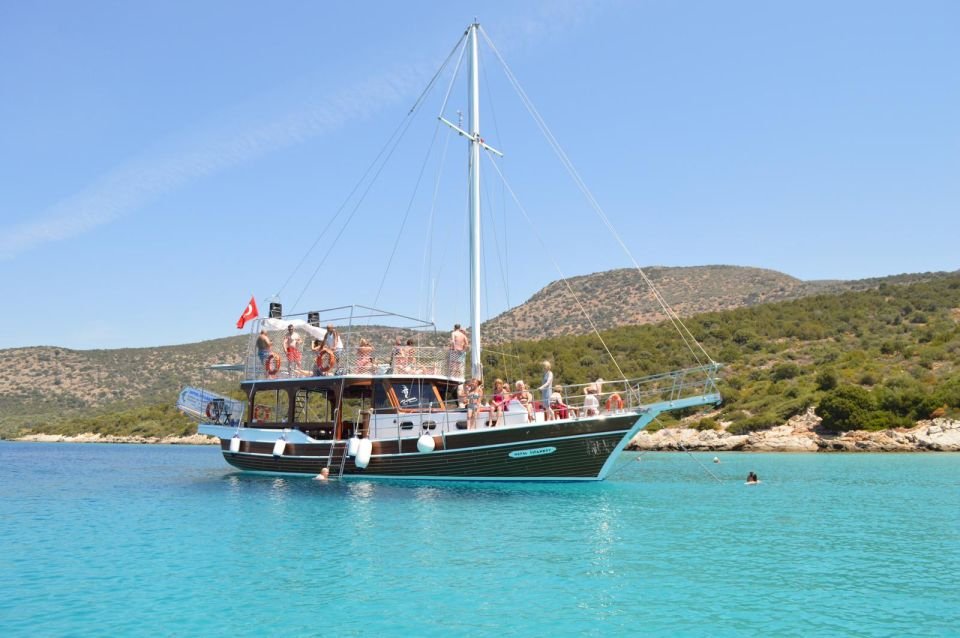 Step aboard and embark on an unforgettable adventure to Black Island, a hidden gem nestled along the stunning coastline of Gumbet, Bodrum. This boat tour promises a day filled with exploration, relaxation, and discovery. From the warm waters of Black Island Cave Hot Spring to the crystal-clear bays and meteor crash site, you'll have the opportunity to immerse yourself in the natural wonders of the Aegean Sea.
Full-Day Orak Island Boat Trip
Discover the pristine beauty of the Bodrum peninsula with a full-day Orak Island Boat Trip from Gumbet, Bodrum. This captivating boat tour takes you on a voyage through crystal-clear waters, stunning bays, and picturesque beaches. Immerse yourself in the tranquility of the Aegean Sea, swim in turquoise waters, sunbathe on the deck, and indulge in a delicious hot lunch freshly prepared on board.
Pirate Boat Trip with BBQ Lunch
Prepare to set sail on an unforgettable Pirate Boat Trip from Gumbet, Bodrum. Step aboard a pirate-style ship and cruise the sparkling waters of the Aegean Sea. Trade the hustle and bustle of Bodrum for a day of relaxation, adventure, and entertainment. With swimming and snorkeling stops, a delicious BBQ lunch, and even a foam party, this boat tour promises a day filled with excitement and joy.
Private Boat Tour with Lunch
If you're looking for a unique and unforgettable experience during your holiday in Gumbet, Bodrum, a Private Boat Tour with Lunch is a must-do activity. Step aboard a private boat and set sail to explore the stunning coastline of Bodrum from the sea. This exclusive tour offers you the opportunity to discover hidden bays, swim in crystal-clear waters, and indulge in delicious meals while cruising along the beautiful Turkish Riviera.
Get Your Heart Racing: Horse Safari, Jeep Safari and Quad Biking Adventures
For those seeking adrenaline-pumping experiences, Horse Safari, Jeep Safari and Quad Biking tours are a must. Embark on off-road adventures, traversing rugged terrains, picturesque villages, and breathtaking landscapes. Feel the thrill as you navigate through dusty trails, conquer challenging obstacles, and witness panoramic views that will leave you speechless. Whether you're an adventure enthusiast or simply seeking a unique experience, these tours will get your heart racing.
4×4 Off-Road Safari – 4WD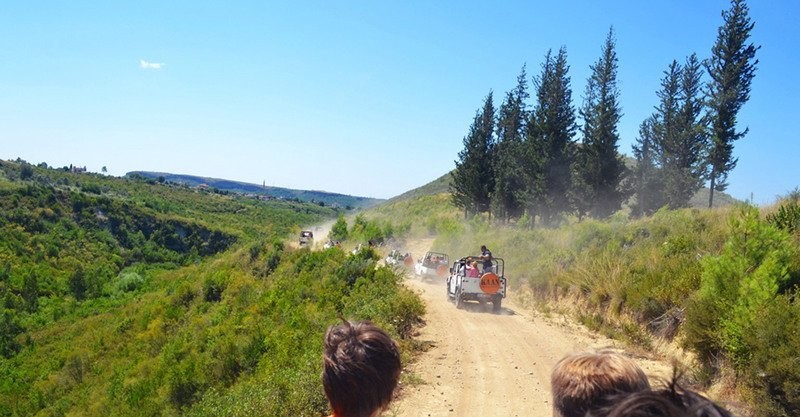 4×4 Off Road Safari Safari Tours along the Bodrum Peninsula from Gumbet is also one of the most popular attractions and daily excursions from Gumbet and Bodrum. You may experience the travelling on dirt, dust and stone paved roads, having the adventure of safari in the company of the heaven nature and tracks. Continue reading…
Quad & Buggy Safari
For the ones who love adrenaline and adventure, than heading for a Quad and Buggy Safari along the beautiful tracks surrounding Gumbet and Bodrum peninsula would be an unforgettable experience during your Gumbet holidays.. Continue reading…
Horse Safari
For the ones who love horse riding on the beautiful natural beauties, breathtaking trails alon the pine forests in the surrounding areas of Gumbet and Bodrum peninsula, than we highly recommend you to take a horse safari or horseback riding tour during your Gumbet holidays. Continue reading…
Dive into the Depths: Scuba Diving Adventures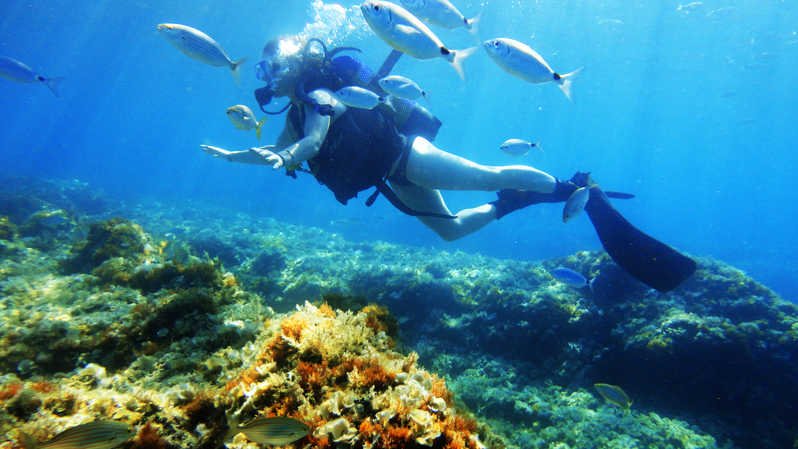 Explore the vibrant underwater world of Gumbet with our thrilling scuba diving excursions. Dive into crystal-clear waters teeming with marine life, colorful reefs, and enchanting shipwrecks. Whether you're a seasoned diver or a first-timer, our expert guides will ensure a safe and exhilarating experience that will leave you in awe of the hidden treasures beneath the surface. Continue reading…
Bodrum Aqua Park
Bodrum Aqua Park, a sprawling facility spread over approximately 35,000 square meters. The park is situated in Ortakent, about 5,7 km from Gumbet. With its wide range of thrilling water slides, activities, and restaurants, Bodrum Aqua Park is the ultimate destination for fun and adventure.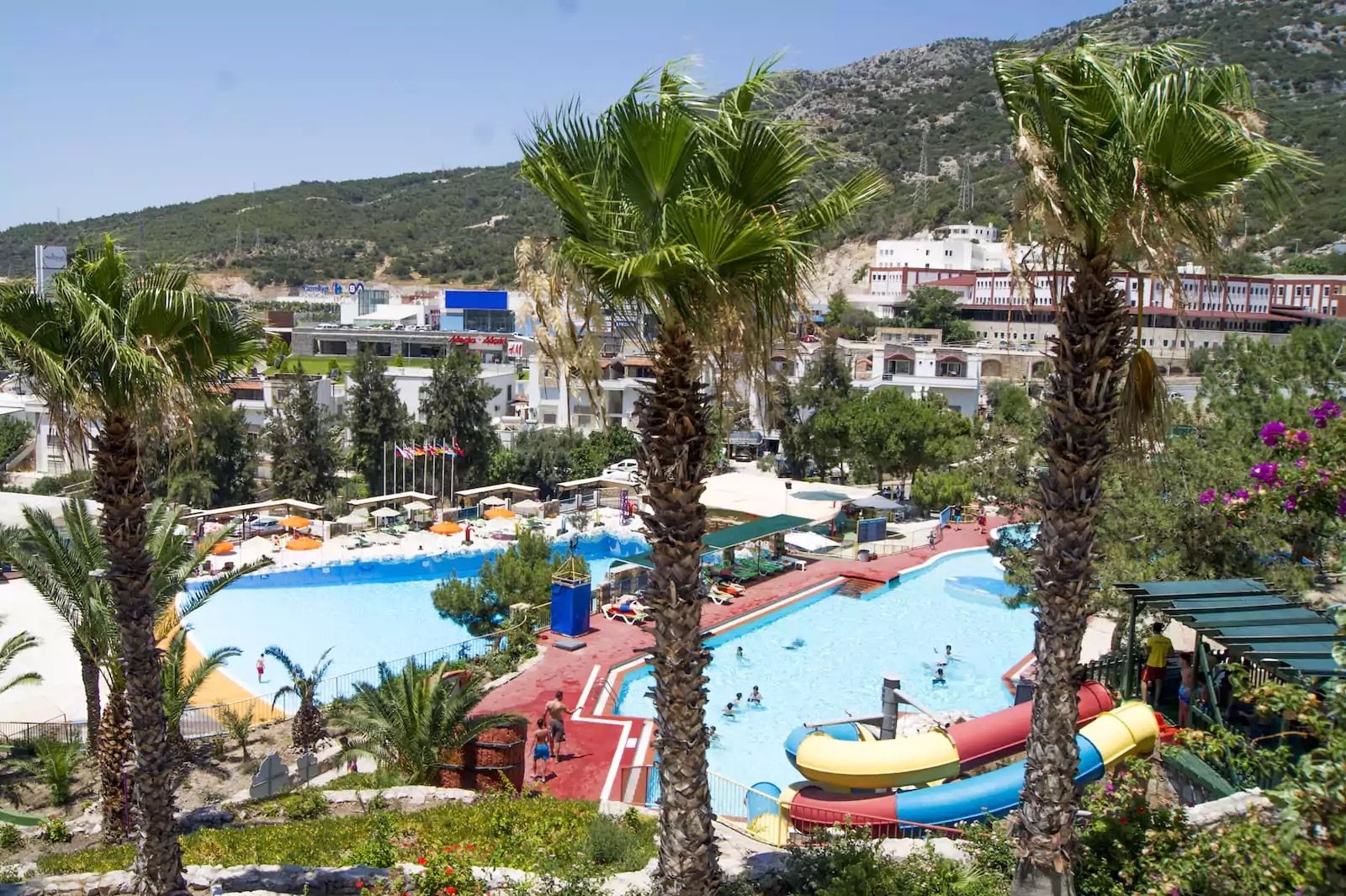 11 Water Slides: Experience the thrill of rushing down a variety of exciting slides that cater to all levels of adrenaline seekers.
15 Rafting Slides: Gather your friends and hop on a raft as you navigate through thrilling twists and turns.
8 Unique Water Tunnels: Embark on a watery adventure through a series of captivating tunnels.
Sightseeing Helicopter Flights over Bodrum Peninsula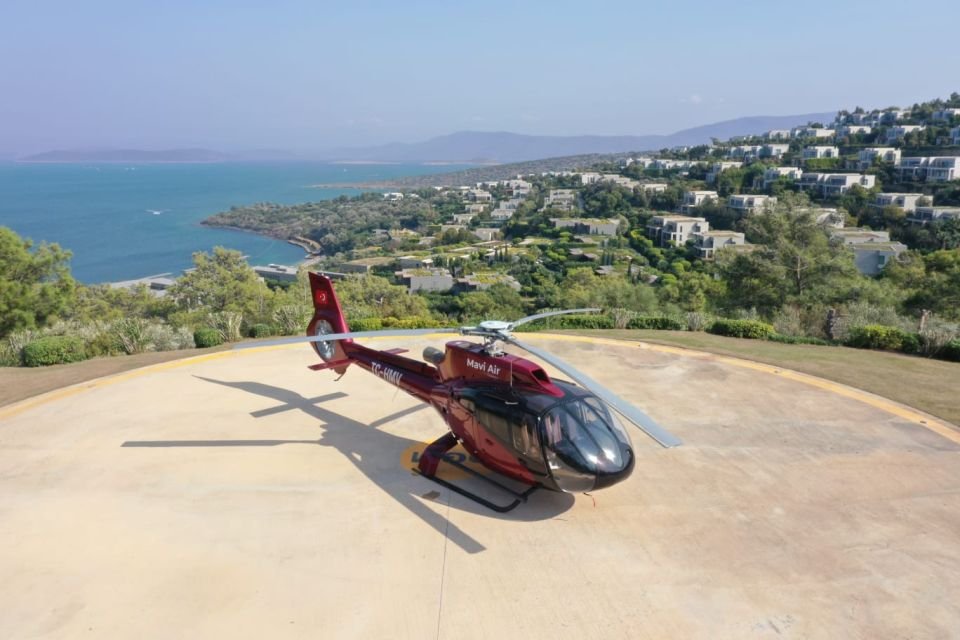 Are you ready to elevate your travel experience to new heights? Take to the skies and embark on a sightseeing helicopter flights over the stunning Bodrum Peninsula. Prepare for a unique and exhilarating adventure that will leave you in awe of the breathtaking beauty that unfolds beneath you.
Unveil Ancient Wonders: Dalyan, Ephesus, Pamukkale and Kos Island Tours
Step back in time and immerse yourself in history with our guided tours to Dalyan, Ephesus and Pamukkale. Explore the ancient ruins of Ephesus, one of the best-preserved classical cities in the world, and marvel at its grand amphitheater, magnificent library, and intricate mosaics. Then, venture to Pamukkale, where surreal terraced pools and ancient Hierapolis await. Soak in the thermal waters, walk along the petrified waterfalls, and discover the rich heritage of these remarkable UNESCO World Heritage Sites.
Day Tour to Ephesus & House of the Virgin Mary
Ephesus is famous for its ancient Greek and Roman port-city, the Library of Celsus, the Temple of Hadrian, the Amphitheatre where St. Paul once preached, and the world known House of the Virgin Mary, that is believed to be the location of Mary's last home. Continue reading…
Day Tour to Cotton Castle Pamukkale
Pamukkale is also called as Cotton Castle, and is famous for its spectacular landscape, Cleopatra's Pool, thermal spring having therapeutic powers and the Amphitheatre, Hieropolis World Heritage Site. Continue reading…
Day Tour to Dalyan (Turtle Beach)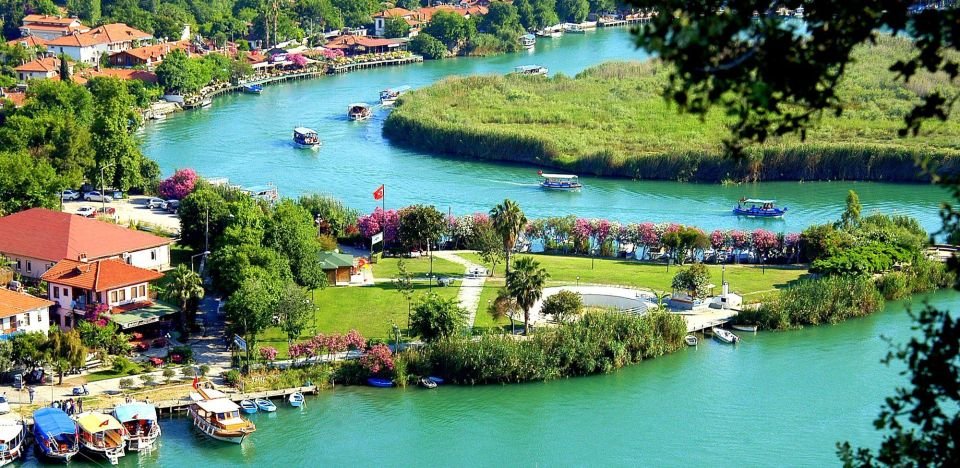 Dalyan is famous for its very beautiful Dalyan river, golden sandy Iztuzu beach, also known as Turtle beach by most of the UK holidaymakers, the sea turtles (Caretta Caretta), the world famous mud bath which give health to both your body and skin, the Lycian rock tombs, and the ancient city of Kaunos. Continue reading…
From Bodrum to Kos Island Day Trip by Boat
Are you seeking a captivating Greek adventure during your stay in Gumbet, Bodrum? Look no further than a day trip to Kos Island from Bodrum, a charming Greek paradise located just a short boat ride away. Join on this unforgettable journey as we explore the highlights, immerse ourselves in history, and experience the beauty of Kos. Prepare to be inspired and intrigued by the allure of this enchanting island.
Pamper Your Senses: Turkish Bath and Spa Experiences
Indulge in relaxation and rejuvenation with our Turkish Bath and Spa experiences. Treat yourself to a traditional Turkish bath, where skilled therapists will pamper you with exfoliating scrubs, invigorating massages, and a calming sauna session. Unwind, de-stress, and emerge feeling refreshed and revitalized. Complete your wellness journey with a tranquil spa treatment, ensuring a blissful escape from the everyday hustle and bustle.
Gumbet Best Daily Tours Advice
---