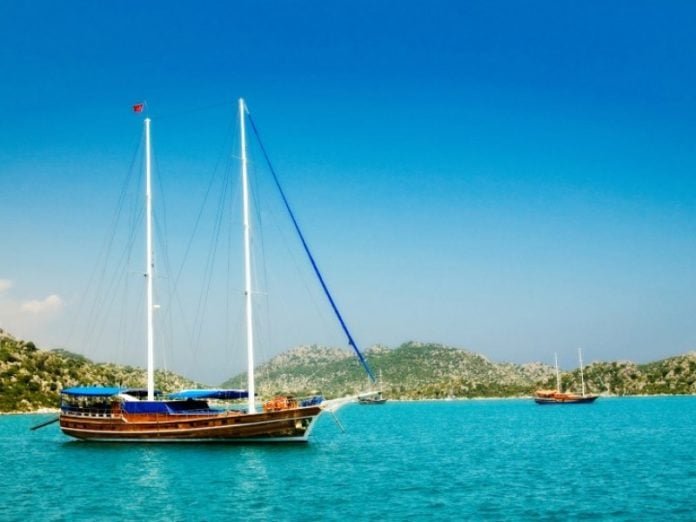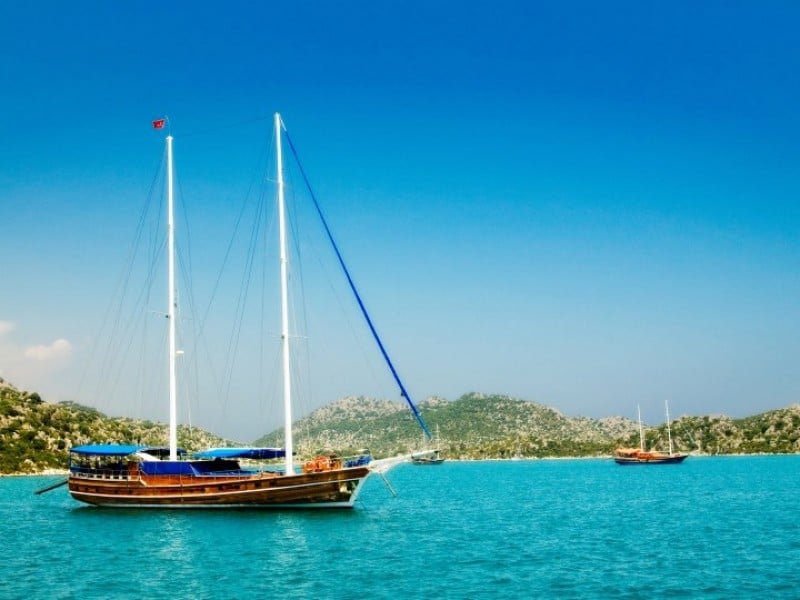 Blue Cruising is a type of tourism specific to Turkey and made by the traditional Gulets unique to Turkey's Aegean and Mediterranean coasts. And Bodrum is the birth place of blue cruising and blue voyage in Turkey.
The wonderful long coastline is spectacular with isolated bays, great coves and wonders of nature. The reputation of the boat yards of the Bodrum peninsula date back to ancient times, and today, craftsmen still build the traditional yachts and gulets.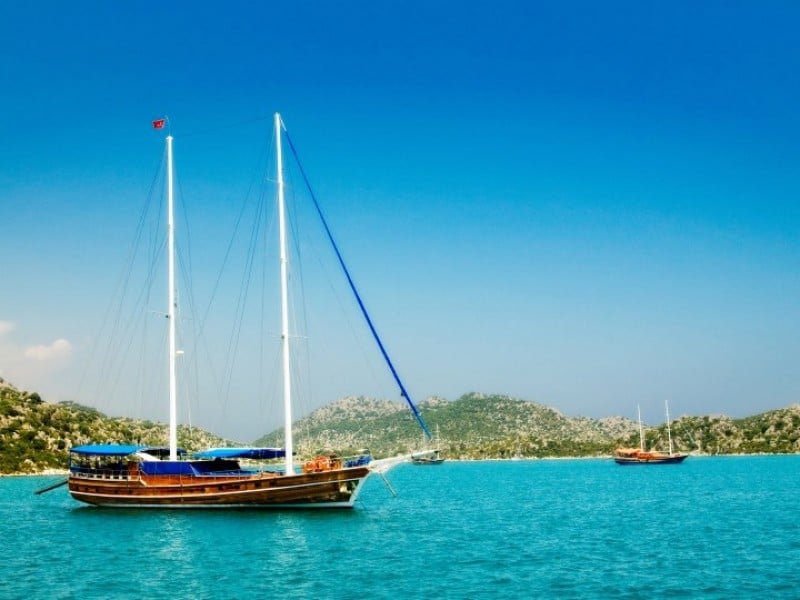 With its surroundings, long coastline, outstanding landscape of pine-covered hills, isolated bays and inlets, wonderful beaches, ancient cities, marinas and every kind of attractions; Bodrum peninsula can be considered as the Aegean paradise and is also a major centre for yacht tourism and blue cruising in Turkey.
What is a Gulet?
A gulet is a wooden and motor sailing yacht built for blue cruising in Turkey. Gulets are built for sea lovers to enjoy their yacht and gulet holidays on the deck during the charter. Spacious decks and housing a large stern half moon shaped dining and lounging area are the gulet's main specialties. The passenger capacity of a gulet varies 8 and 16 people according to the size of the gulet. They all have a wide deck in the front parts for sunbathing. The mid-ship parts are used for the bar, kitchen and living room. The stern deck mostly used for resting as well. Seating, dining tables, bar and kitchen take place in this enclosed area.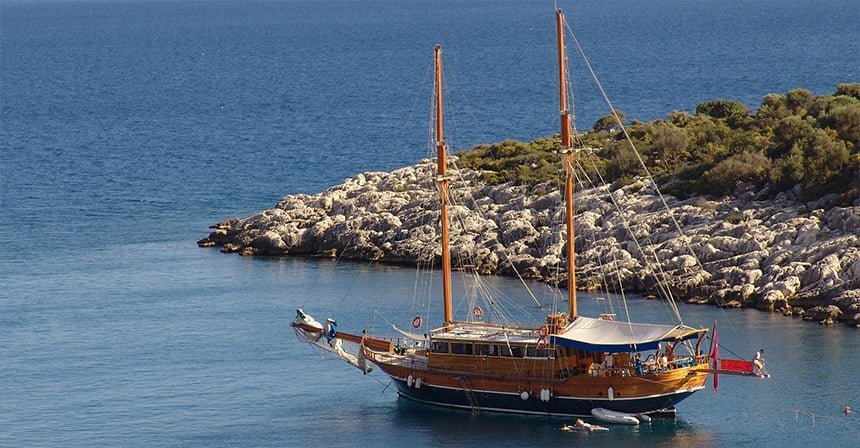 The cabins take place in the lower deck. Gulets have an approximate speed of 8 to 11 knots and are very similar to cruise liners and small passenger boats only in that they offer private accommodation to their guests.
Close quarters on a gulet promote an atmosphere of friendship and sharing. Relationships among the passengers and the crew tend to be friendlier. In addition, a gulet can take you to all smaller isolated bays whereas cruisers are just bound from one port to another.
Blue Cruising along Gumbet & Bodrum
It mostly starts in early May and goes on till late October. There are various routes and boat categories for the holidaymakers to choose from.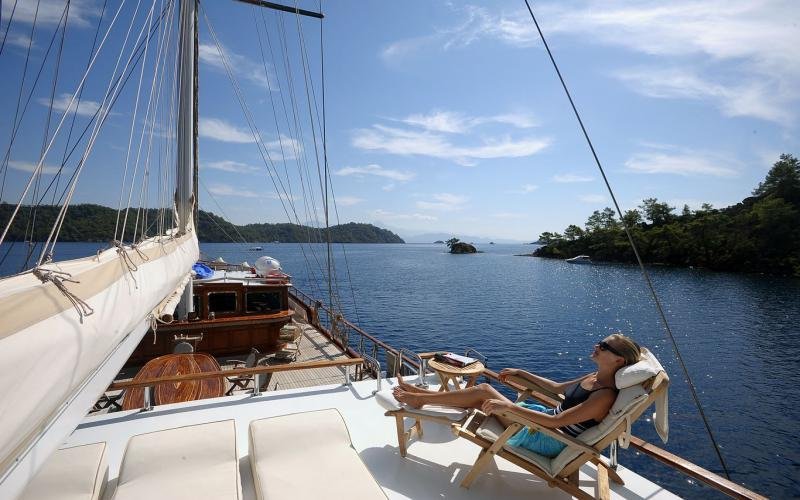 Most popular blue cruising routes are made by the Gokova Bay through Gokova, Gocek and Antalya.
Blue cruising in Gumbet and Bodrum Peninsula is made by a "Yacht Charters", "Gulet Charters" or "Cabin Charters".
Yacht Charter
Yacht & Gulet Charter are for the ones with their families or friends from 8 up to 16 person. It is like chartering the entire yacht or gulet.
Gulet Charter
Cabin Charter is for the ones who are alone or a couple and want to participate the cruise tour. Typical blue cruising goes for a week up to 10 days.
Video Tour