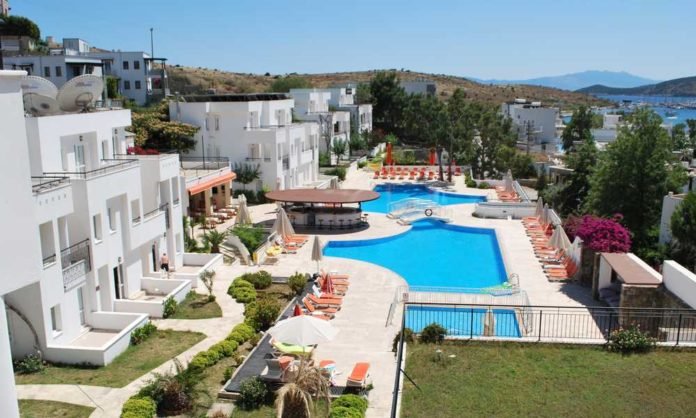 Gumbet is one of the most popular accommodation areas in the Bodrum peninsula. Especially for UK holidaymakers. You can find wide range of accommodation opportunities from 3 star, 4 star, 5 star and family friendly, apartments, holiday villages and holiday villas in Gumbet to choose from budget, standard packages to deluxe residences.
Below we put together our pick of most popular and the most preferred apartments in Gumbet to help plan your Gumbet holidays.
Insider Advice Before You Book
* The amenities we put here are all complimentary. However, there can be some additional services with an extra price on some of the hotels.
* Apartments with Gumbet Bay views and close to the beach are highly recommended.
* You can get discounts of up to 15% if you book early and online.
* You should contact the customer services of the hotels before you book to get your special requests (if any) during the reservation. Some hotels can do free airport transfer if you ask.
How to Get the Best Price
We recommend make your hotel search and book online via the world's biggest online hotel booking site. You can get really good discounts and find the best prices with a match.
Best Apartments in Gumbet
---
Tropicana Beach Apartments
Located in a beautiful beachfront on the outskirts of Gumbet, Tropicana Beach Apartments is a quality complex that you can enjoy your holiday by the pool and enjoying sea views from the pool bar. The lively nights of Gumbet is within easy reach.
---
Siesta Beach Apartments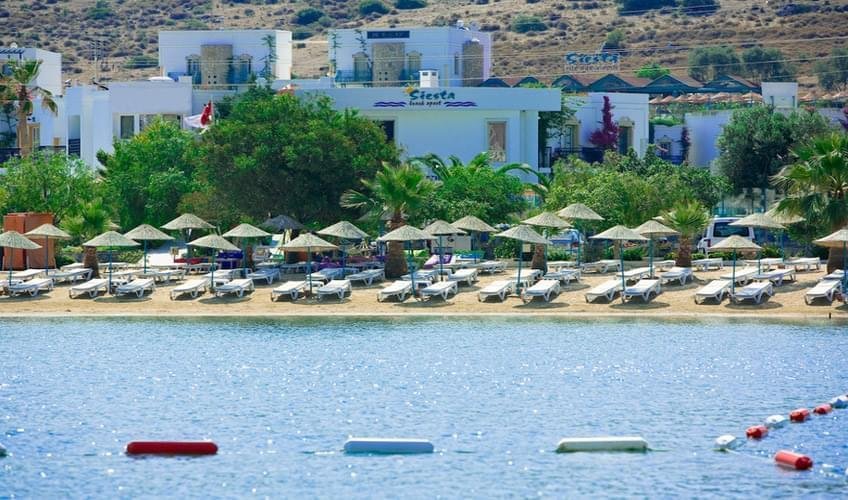 Siesta Beach Apartments are comfortable and well equipped ones that will ensure you have an enjoyable stay. You can enjoy your days around the pool areas with beautiful gardens and stunning views of Gumbet Bay.
---
Jasmin Beach Studios & Apartments
Jasmin Beach is a modern apartment complex that you can relax in its three pools, or stroll through the beautiful gardens, or indulge in an authentic Turkish bath. The complex is located about 50 meters away from Gumbet beach and has its own private access.
---
Ozukara I Apartments
Ozukara I Apartments are modern, well maintained ones in Gumbet and situated close to the Gumbet's centre. It is an ideal location for relaxing days by the pool with all the resort amenities of Gumbet within easy reach.
---
Green House Apartments
Green House Apartments offer comfortable open-plan accommodation with its modern and attractive in design, with natural stone walls.
---
Maison 48 Apartments
Maison 48 Apartments offer a quality holidays for its guest in Gumbet.
---
Club Paloma Apartments
Club Paloma Gumbet Apartments are situated within beautiful private gardens, and close to the beach.
---
Club Pedalisa Apartments
Club Pedalisa Apartments is situated close to central Gumbet and beach.