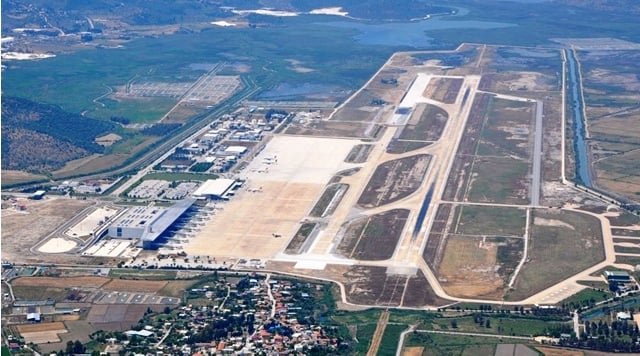 Where is Bodrum Milas Airport (BJV)?
Bodrum Milas International Airport is located 36 km. from central Bodrum and 39 km. from Gumbet on the northwest.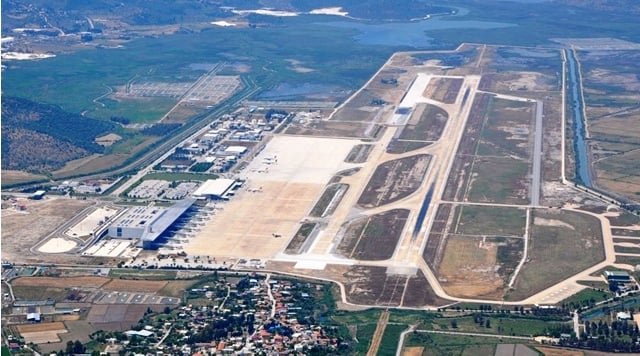 Airport Details
Airport Name :Bodrum Milas Airport
Airport Code :BJV
Latitude :37.2505555
Longitude:27.6644444
Phone :+90 (0252) 523 01 01
Fax :+90 (0252) 523 00 82
Web :www.milasbodrum.dhmi.gov.tr
Airport Facilities
Facilities at the airport include banks, money exchange, shops and restaurants.
Transportation Services
There are variety of transportation opportunities to access Gumbet and Bodrum from Bodrum Milas Airport.
HAVAS Official Airport Shuttle, minibuses, airport transfer companies, car hire and taxis are the most popular options.
Bodrum Milas Airport Transfer to Gumbet (Vice Verca)
Transfer from Bodrum Airport to Gumbet usually takes about 40 mins via private transfer, taxis or coach transfer.
Transfer via shuttle or buses will take about one hour or more depending the stops.
We recommend private shuttles as it is by far the most convenient, safe and quick way of getting from Bodrum Airport to your hotel in Gumbet, and from your hotel in Gumbet to Bodrum Airport.
Private Shuttle and Airport Transfers to/from Gumbet
If you are a group or a family with kids or having lots of luggage with you, than we highly recommend you to take private transfers for your hotel as they offer a fixed rate, comfortable and safe transfer to your hotel in Gumbet. The Havas airport shuttles will bring you to at the Intercity Bus Terminal of Bodrum and you'll need to take a taxi from there again which will harder for you with your kids and luggage. But private transfers drives you just to the entrance of your hotel.
When you take private transfers, the driver also meets you inside the airport terminal with your name written on a plate. And he accompanies you for the transfer and also he helps you with your luggage like where to take them and even carry them to the shuttle. And as there is a fixed price, you will not have to worry or deal with price calculations.
As for private shuttle transfers from the Milas Airport Bodrum (BJV), we highly recommend Tranigo (a Turkish company operating since 1996, and partnered with renowned names like Hertz, Thrifty, Budget, and many reliable and efficient local suppliers) as we recently booked with them had a great trip to our hotel.
It offers low-priced, fixed rate private shuttles that include meet-and-greet airport pickups and luggage assistance. Their large selection of comfortable taxis, minivans, luxurious cars and 6-19+ passenger minibuses can match any need while ensuring quick and safe travels to and from Bodrum airport (BJV).
Check out & Book Bodrum Airport <-> Gumbet Private Shuttle
---