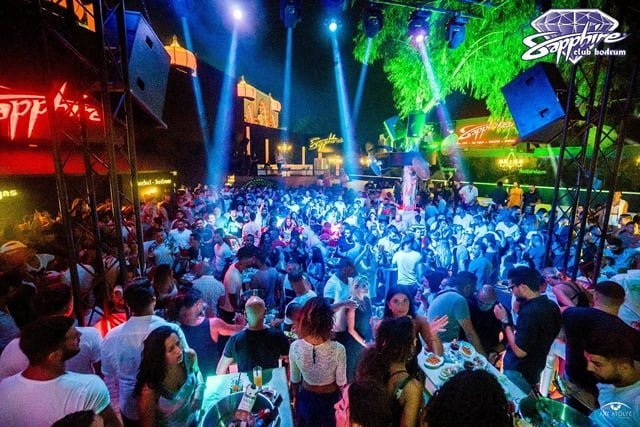 If you want to party until the sunrise, you can enjoy the night at one of popular nightclubs of Gumbet. The nightlife in Gumbet makes the resort excel amongst Turkish holiday resorts, as when the sun sets, the resort is ignited in a sea of lasers and neon lights.
As for the Gumbet nightclubs, the most popular ones are the Club Posh Bodrum, Club Mood Bodrum, Club Sapphire, Murphys Club Gumbet and Alora Beach Club.
Clubs are always full and fantastic. They are open from 09.00 pm. till 05.00 am.
If you want to experience the other famous night clubs and discos in the Bodrum peninsula, than take a night out and visit the famous Club Catamaran in central Bodrum for sure.
Gumbet's Top Best Nightclubs & Discos
Club Posh Gumbet
Club Posh Gumbet is the biggest club in the bars street of Gumbet with a capacity of 1000 guests.
Address: Gumbet Bars Street, Gumbet, Bodrum
Tel: +90 554 893 64 79
Web: www.poshclubbodrum.com
Club Mood Bodrum
Club Mood is a lively night club in Gumbet. The bay view, music, DJs are amazing.
Address: Yarbay Sabri Erguden Street, Gumbet, Bodrum
Tel: +90 533 047 34 48
Web: www.moodbodrum.com
Club Sapphire Bodrum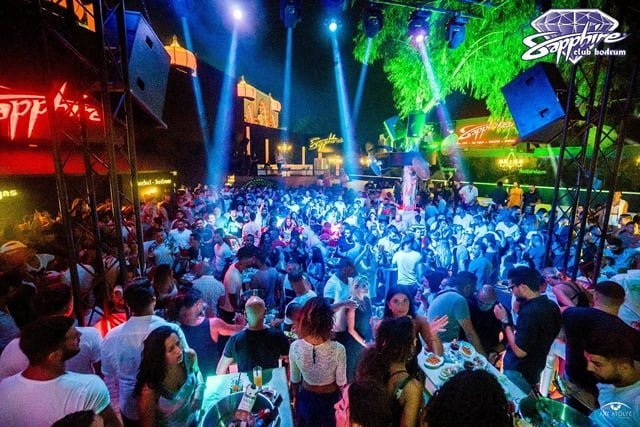 Club Sapphire Gumbet is a great club that you may enjoy lively nights in Gumbet.
Address: Yarbay Sabri Erguden Street, Gumbet, Bodrum
Tel: +90 554 893 64 79
Web: www.sapphirebodrum.com
Murphy's Club Gumbet
Address: Erguvan Street, Gumbet, Bodrum
Tel: +90 505 773 33 69
---