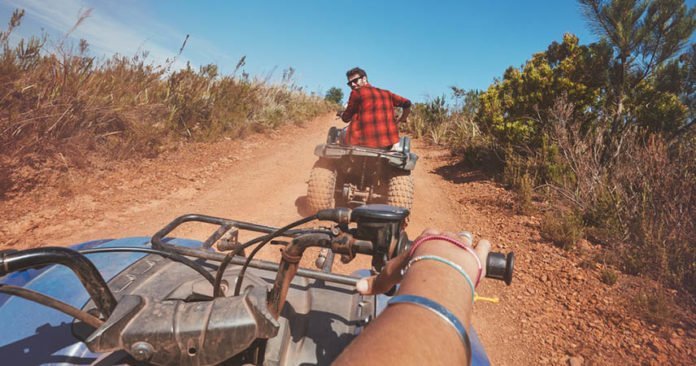 For the one who love adrenaline and adventure, than heading for a Quad and Buggy Safari along the beautiful tracks surrounding Gumbet and Bodrum peninsula would be an unforgettable experience during your Gumbet holidays.
What to Expect?
Quad & Buggy safari tours mostly done daily between 10:00-14:00. You'll be picked up from your hotel and join the group within about 20 mins ride.
Before the tour you'll get a briefing about the tour itinerary with necessary security instructions. All quads are safe and easy to drive for sure.
Professional guides mention that you don't need a previous experience, no license and no special skills to ride the quads. Typical tours will go on for about 1 hour and 30 minutes.
You definitely will enjoy the muddy streams, get wet and dirty. And have a great off road experience with the group of other quads in adrenaline.
---