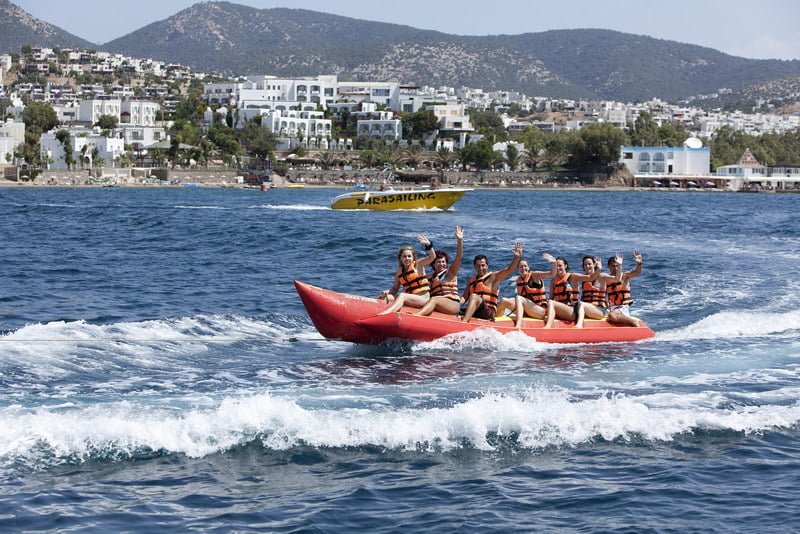 Gumbet Bay and Gumbet beach is very ideal for water sports. The many water sports centers in the Bodrum Peninsula are located in Gumbet. The Gumbet beach is a kilometre of golden sand which curves around the bay of Gumbet.
If you want to relax in the sun on a towel, sun bed or under an umbrella, if you want to partake in extreme water sports or just need some spray to brush off last night's hangover, if you want to bring the family to take advantage of the safe swimming and shallow waters, or if you just want to sit in a beach bar and chat to other holidaymakers, the Gumbet beach will cater for you.
Best Watersports Activities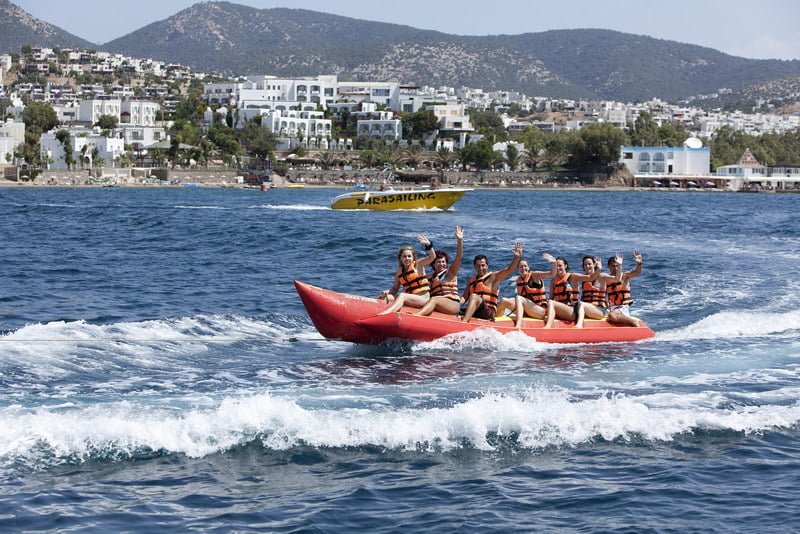 The superb array of water sports in Gumbet is available that include; windsurfing, water skiing, scuba diving, jet skiing, parasailing, banana boats, pedalos and fly-fishing, the latter which is an inflatable similar to a banana boat but much bigger, and the front of the inflatable rises 5 metres above the water. Continue reading…
Scuba Diving
There are excellent places to scuba dive around Gumbet, such as the 'Big Reef', which is a large coral reef covered in orange sponges, sea urchins, star fish and other crustaceans, and which is surrounded by a huge host of tropical fish such as barracuda and vibrantly coloured parrot fish.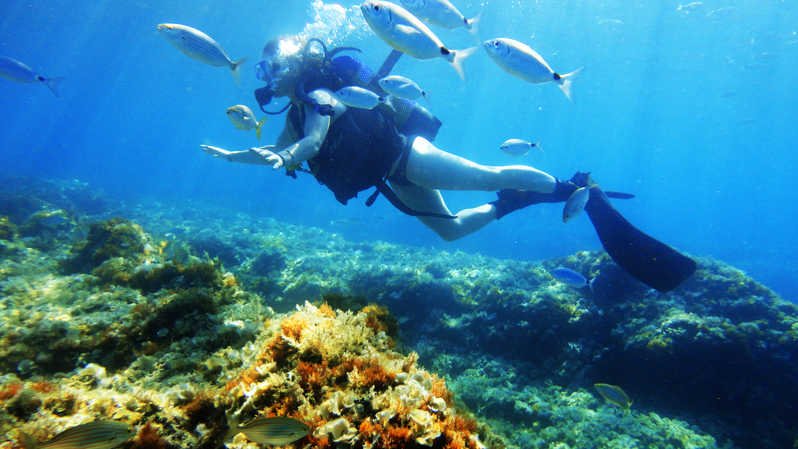 Anyone can learn to dive at the facilities here, whether you're a complete beginner or an expert. Continue reading…
Bodrum Aqua Park
If you can drag them away from the beach, the Bodrum Aqua Park in Ortakent will give them something to remember, as it has a massive 23 waterslides, a 350 metre river with artificial waves, variety of pools, a wave pool and many restaurants with entertainment, all within an expansive 65,000 square metres.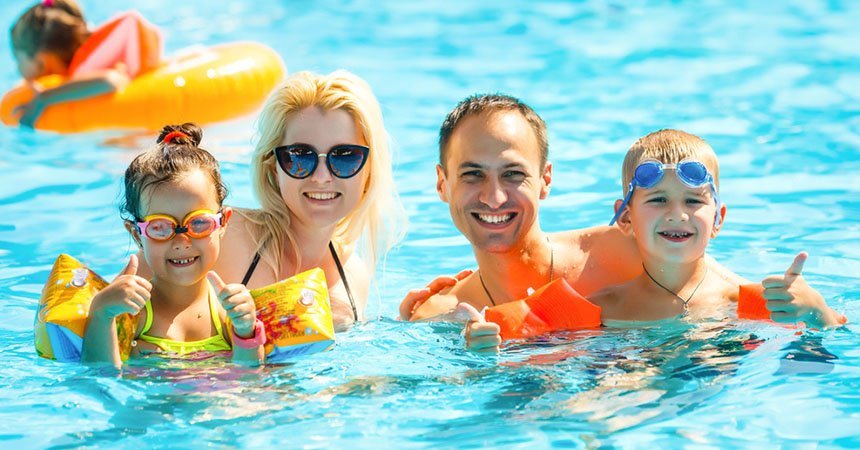 This park is located on the outskirts of Ortakent neighbouring Bodrum and is easily accessible via bus. Continue reading…
Blue Cruising
Blue cruising in Bodrum and Gumbet is also another great attraction for sea lovers. There are various routes and boat categories for the holidaymakers to choose from. Most popular blue cruising routes are made by the Gokova Bay through Gokova, Gocek and Antalya.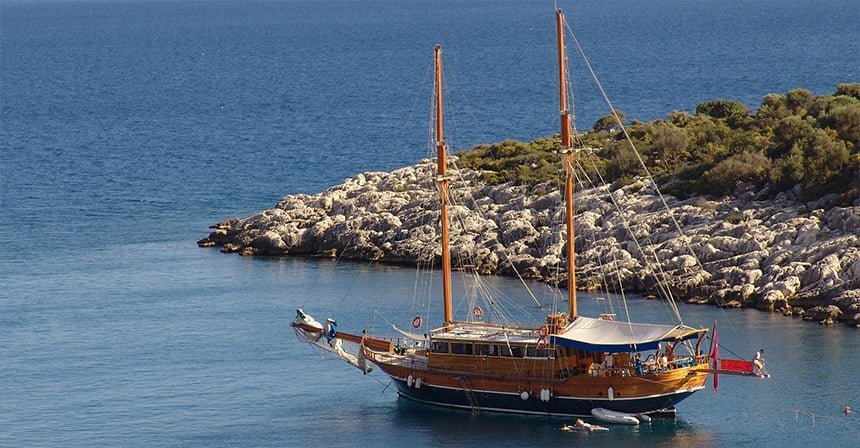 Yacht charters in Gumbet or Gulet charters in Gumbet offer the best yacht and gulet holidays in Bodrum Gumbet for you. Blue cruising in Bodrum Gumbet is made by a "Yacht Charters", "Gulet Charters" or "Cabin Charters". Continue reading…
Video Tour
---