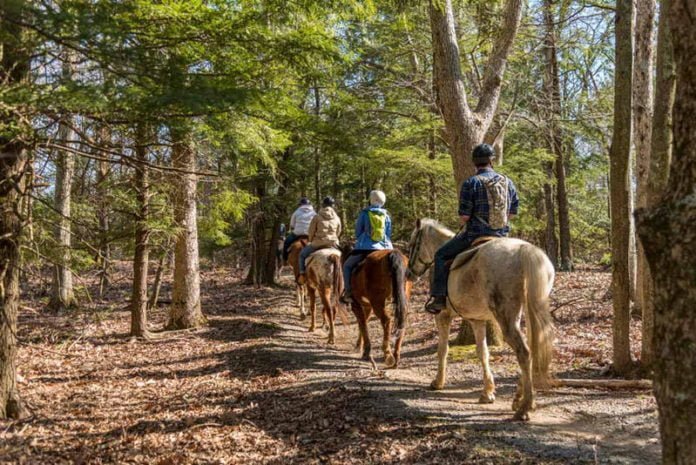 For the ones who love horse riding on the beautiful natural beauties, breathtaking trails alon the pine forests in the surrounding areas of Gumbet and Bodrum peninsula, than we highly recommend you to take a horse safari or horseback riding tour during your Gumbet holidays.
What to Expect?
Horse safari or horseback riding is mostly done daily between 09:00-16:00. You'll be picked up from your hotel and join the group within about 20 mins ride to the horse club.
The environment you'll come up in the pine forests will mesmerize you for sure. There you'll get about 15 minutes briefing about the tour itinerary with necessary horseback riding and security instructions. Wearing helmet is required.
And than you'll start your horseback riding day through the picturesque lands, in the company of the professional guides. You'll get help when you need.
Professional guides say you don't need a previous experience as they mention that the horses are very well trained and will provide you a comfortable ride for sure. If you follow the instructions than you won't have a problem.
You'll have an unforgettable horseback riding experience for about 1 hour and 30 minutes. And during the ride you'll also have an option to give a break nearby the river, and even swim there.
After you finish your horse safari day, you'll be taken get back to your hotel.
---