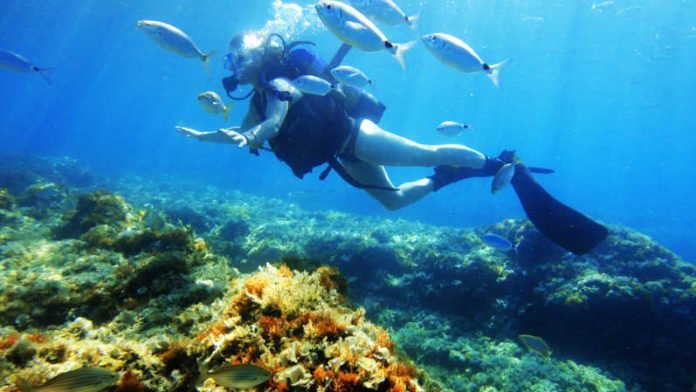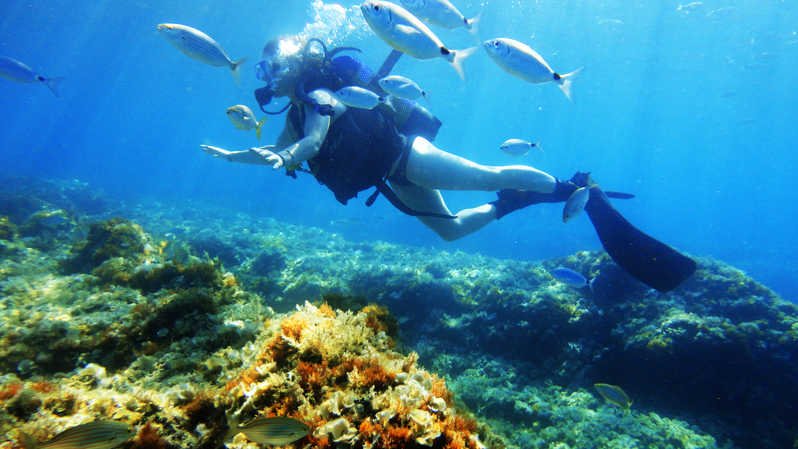 Scuba diving in Gumbet along the crystal clear waters of the Bodrum peninsula is also one of the best water activities in Gumbet.
There are many good diving locations around Gumbet and Bodrum's Bays, such as the Big Reef, which is a large coral reef covered in orange sponges, sea urchins, star fish and other crustaceans, and which is surrounded by a huge host of tropical fish such as barracuda and vibrantly coloured parrot fish.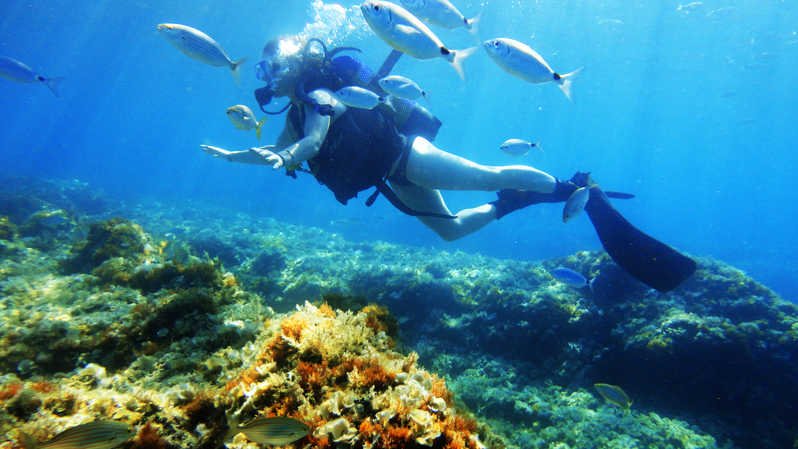 Anyone can learn to dive at the facilities here, whether you're a complete beginner or an expert.
What to Expect?
There are more than 15 excellent diving spots around the Bodrum's bays having typical Aegean and Mediterranean flora and fauna.
You can dive along the diving points with shallow waters that offer great dives without currents, and full of fish, which is very ideal especially for first timers.
Professional divers can enjoy the crystal clear waters and the 40 meters deep also with good visibility. There are two reefs along the coasts of Bodrum with depths ranging from 7 to 40 meters.
There are also two caverns, one of them is a bubble cavern at 12 meters, and the second one is at 6 meters with air in it.
You'll also see amphoras and antique anchors dating back to some 2000 years old.
---