Bodrum Castle, also known as the Castle of St. Peter is the most popular sight of the Bodrum peninsula. The Museum of Underwater Archaeology is also located inside the Bodrum Castle and it is a must see in Bodrum and Gumbet. The Bodrum Castle and Museum of Underwater Archaeology is located 3 km. from Gumbet, in central Bodrum, 10 minutes by Dolmus, along the marina.

What to See?
Bodrum Castle, the medieval castle of St. Peter is a great example of 15th century Crusader architecture and has been converted into the Museum of Underwater Archaeology with remains dating back to the Bronze age such as collection of great relics from the lives of ancient shipwrecked mariners, with glassware, copper-ware and gold items.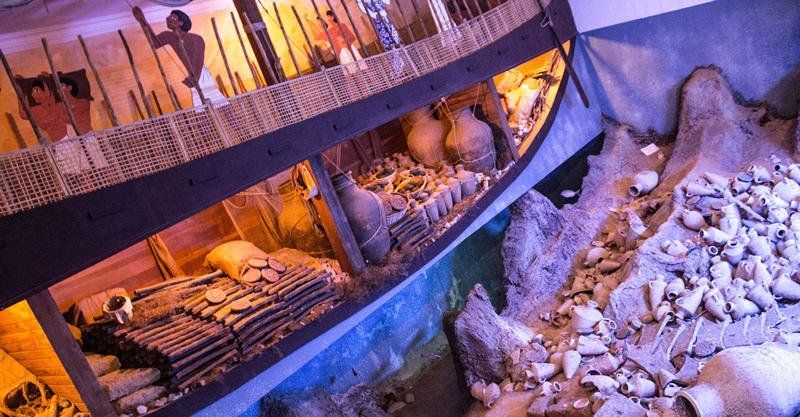 The collections are exhibited on the 14 galleries in the museum.
Visiting Hours & Admissions
Opening Hours
Visiting hours: every day except Mondays between 09:00 – 16:30
The museum is closed on Mondays
Ticket Price
Museum Entrance Fee: 20 TL
Carian Princess Hall Entrance Fee: 5 TL
Glass Wreck Hall Entrance Fee: 5 TL
How to Get There?
Bodrum Castle is situated just at the central Bodrum. You can see it from anywhere.
Contact Details
Address: Çarşı, Kale Cd. Bodrum, Turkey
Tel: +90 (252) 316 25 16
Google Map