Welcome to Gumbet, a vibrant and lively holiday destination nestled on the beautiful Bodrum Peninsula in Turkey. With its stunning beaches, exciting nightlife, and a wealth of activities, Gumbet offers a perfect getaway for travelers seeking sun, relaxation, and fun. In this comprehensive guide, we will take you on a journey to discover Gumbet, showcasing its unique charm, attractions, and experiences that will make your holiday truly unforgettable.
Where is Gumbet?
Gumbet is a lively and modern beach resort with a cosmopolitan feel, and a popular tourist destination on the Aegean coast of Turkey, 3 km. from famous Bodrum resort, in the Mugla Province. Gumbet has become a major tourist destination on the Aegean coast of Turkey especially for the UK holidaymakers.
How Gumbet is like?
Gumbet… When a small and quiet village that peacefully inhabited this heavenly cove between the pine-forested mountains and glittering topaz-blue bay was discovered by the sun-hungry holidaymakers, it was quickly submerged by a myriad of excellent hotels, apartments, bars, cafes, pubs, restaurants, nightclubs, shops and tourist facilities.
As the incredible beach in the gorgeous settings is the sole reason for this resort being here, the list of main activities ranges from lying on the beach to dabbling in water sports to going for a drive around the surrounding hills and mountains. As the resort is fairly small, travelling around on your Gumbet holidays will be as leisurely as possible, since everywhere is easily within reach by foot.
If you want to go further afield, there are taxis, shared taxis (dolmus) and local buses. Getting from Gumbet to Bodrum and back is a simple bus ride which costs only a few Turkish lira. Also the accommodation opportunities are endless with numerous hotels, hostels, apartments and holiday villas.
This once unknown retreat has been transformed into a holidaymaker's paradise and one of the most popular tourist resorts in Turkey, as its curved kilometres of golden sand, excellent restaurants, nightclubs, water sports opportunities and safe swimming make partygoers and families alike flock to this stunning resort.
It also draws in people who are after the frenzied nightlife of neighbouring resort of Bodrum, but who want to have a room next to a beautiful beach to stroll out onto in the morning.
Gumbet holidays don't have much in the way of sights, but if you catch a short Dolmus bus to Bodrum, you can visit the many regal and dominating structures the tourist resort has been built around. The main attractions here include the 16 century Bodrum castle, the Museum of Underwater Archaeology and the Mausoleum.
If you're willing to go on a day trip, the ancient city of Ephesus is within reach, which is home to some of the most well preserved Roman ruins and is the most extensive collection of classical Roman architecture in the world.
What to Expect?
A Beautiful Coastal Location
Gumbet is situated on the southwestern coast of Turkey, offering breathtaking views of the Aegean Sea.
The town boasts a stunning sandy beach with crystal-clear waters, perfect for sunbathing, swimming, and water sports.
Lively and Vibrant Atmosphere
Gumbet is renowned for its lively and vibrant atmosphere, attracting visitors from all over the world.
The town is famous for its bustling nightlife, with numerous bars, clubs, and beachfront parties that keep the energy high until the early hours.
A Blend of Tradition and Modernity
Gumbet beautifully combines its rich historical heritage with modern amenities and facilities.
You can explore ancient ruins, visit historical sites, and experience authentic Turkish culture, all within a contemporary holiday setting.
Why Holiday in Gumbet?
Stunning Beaches
Gumbet's pristine sandy beaches are a major draw for tourists, offering a perfect spot to relax and soak up the sun.
The warm Mediterranean waters are ideal for swimming, snorkeling, and various water sports activities.
Exciting Water Sports
Gumbet is a haven for water sports enthusiasts, with a wide range of activities to choose from.
Try your hand at jet skiing, parasailing, windsurfing, or diving to discover the vibrant marine life beneath the surface.
Vibrant Nightlife
Gumbet is famous for its vibrant nightlife, with a plethora of bars, clubs, and beachfront venues.
Dance the night away, enjoy live music performances, and indulge in delicious cocktails as you embrace the energetic atmosphere.
Proximity to Bodrum
Gumbet is located just a short distance from the bustling city of Bodrum, allowing you to explore its rich history, visit ancient sites, and shop at vibrant markets.
Take a stroll along Bodrum's charming marina, visit the imposing Bodrum Castle, or explore the Mausoleum of Halicarnassus, one of the Seven Wonders of the Ancient World.
Top Things to Do & See
1. Gumbet Beach
Spend lazy days on Gumbet Beach, enjoying the golden sand, turquoise waters, and stunning views.
Engage in beach activities like volleyball, banana boat rides, or simply unwind with a refreshing drink at one of the beachside bars.
2. Water Sports Adventures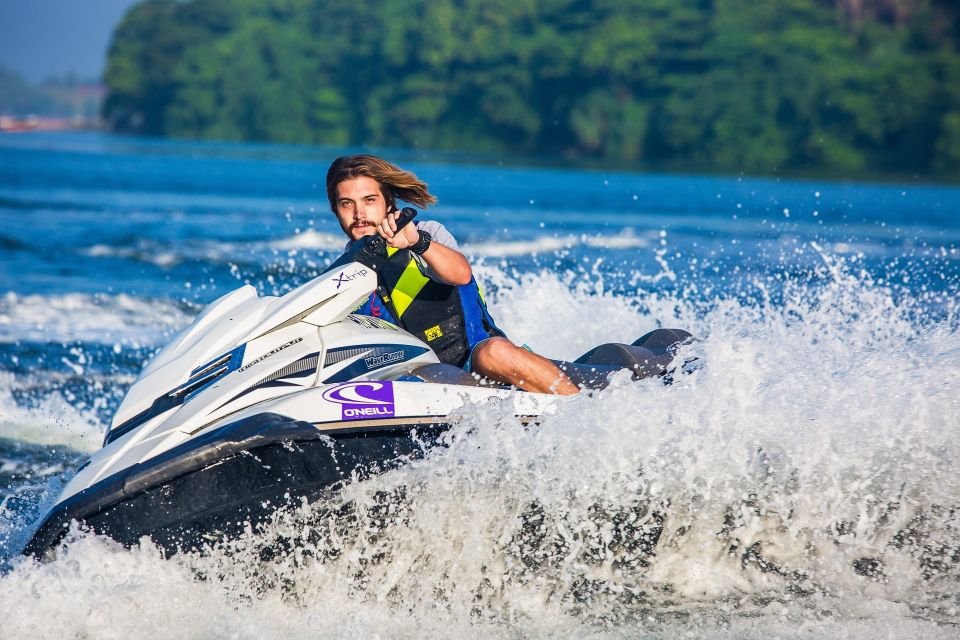 Get your adrenaline pumping with a variety of water sports, including jet skiing, parasailing, water skiing, and more.
Explore the underwater world through scuba diving or snorkeling tours and discover the vibrant marine life beneath the surface.
3. Bodrum Castle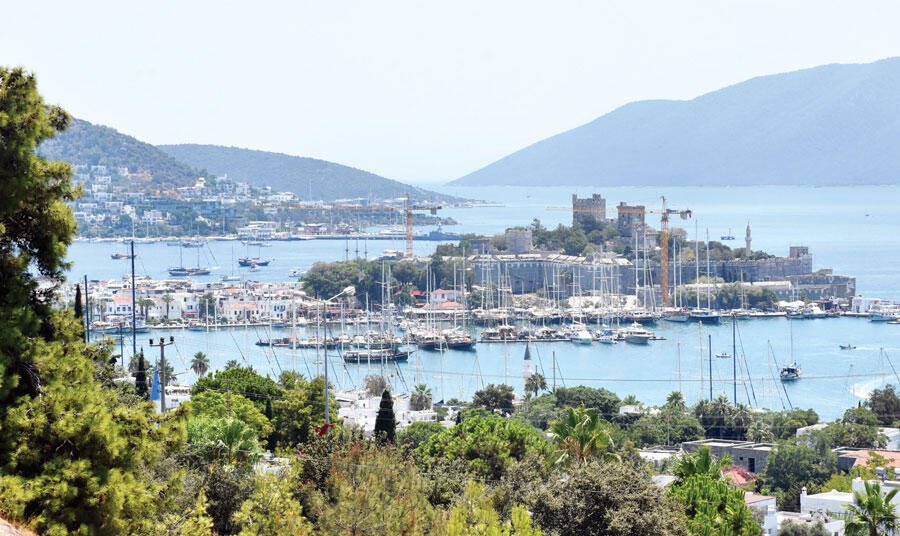 Take a trip to Bodrum Castle, a medieval fortress that houses the Museum of Underwater Archaeology.
Explore the impressive architecture, learn about the region's maritime history, and enjoy panoramic views of the city and the sea.
4. Bodrum Amphitheater
Visit the ancient Bodrum Amphitheater, a well-preserved ancient theater with a capacity of approximately 13,000 spectators.
Marvel at the stunning acoustics, walk through the historical site, and imagine the performances that once took place on its stage.
5. Bodrum Marina
Take a leisurely stroll along Bodrum Marina, lined with luxury yachts, charming cafes, and restaurants.
Enjoy the vibrant atmosphere, admire the beautiful boats, and indulge in delicious Turkish cuisine while overlooking the picturesque harbor.
6. Bodrum Market
Immerse yourself in the local culture and flavors at Bodrum Market, where you can find a wide range of spices, textiles, jewelry, and traditional crafts.
Explore the vibrant stalls, bargain for souvenirs, and savor the authentic tastes of Turkish street food.
7. Daily Tours & Excursions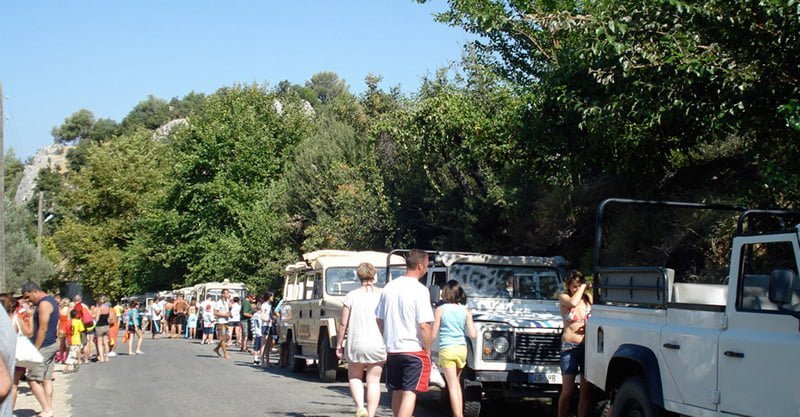 In Gumbet there are lots of daily excursions opportunities. Participating to a daily boat trips, shore excursions and explore the beautiful coasts and bays of Gumbet, Bodrum and surrounding area is one of the best excursions from Gumbet.
Eating Out
Gumbet offers a diverse culinary scene that caters to all tastes. Here are some top recommendations for dining in the area:
Meyhane Restaurants: Experience traditional Turkish cuisine and mezze dishes in a lively and convivial atmosphere.
Seafood Restaurants: Enjoy freshly caught seafood, including grilled fish, shrimp, calamari, and more, while overlooking the stunning sea views.
International Cuisine: Explore a variety of international flavors, including Italian, Mexican, Asian, and Mediterranean cuisines, in the numerous restaurants scattered throughout Gumbet.
Shopping
Gumbet offers a fantastic shopping experience, with a wide range of options to suit every shopper's taste:
Local Bazaars: Visit the bustling local bazaars to explore a treasure trove of textiles, carpets, ceramics, spices, and traditional Turkish crafts.
Fashion Boutiques: Discover trendy fashion boutiques offering the latest styles and beachwear, perfect for updating your holiday wardrobe.
Souvenir Shops: Take home a piece of Gumbet with unique souvenirs like Turkish delight, pottery, traditional textiles, and handmade jewelry.
Nightlife
Gumbet's vibrant nightlife scene is one of its biggest attractions. Here are some popular nightlife spots:
Beachfront Bars: Dance and party under the stars at the lively beachfront bars, offering a mix of live music, DJ performances, and themed parties.
Nightclubs: Experience the vibrant clubbing scene in Gumbet with famous venues hosting renowned DJs and live music acts.
Cozy Bars and Pubs: Enjoy a more relaxed evening at cozy bars and pubs, offering a wide range of cocktails, local beers, and live sports broadcasts.
Lodging
Gumbet provides a variety of accommodation options to suit every budget and preference:
All-Inclusive Resorts: Indulge in luxury and convenience at all-inclusive resorts, offering amenities like pools, spa facilities, and entertainment programs.
Boutique Hotels: Stay in charming boutique hotels with personalized service, unique decor, and a cozy atmosphere.
Self-Catering Apartments: Opt for self-catering apartments or villas, ideal for families or travelers looking for more privacy and independence.
Conclusion
Gumbet, with its beautiful beaches, lively nightlife, and a blend of tradition and modernity, offers an unforgettable holiday experience. Whether you're seeking relaxation, adventure, or a taste of Turkish culture, Gumbet has something for everyone. So, pack your bags, embrace the Mediterranean charm, and get ready to create lifelong memories in this enchanting destination on the Bodrum Peninsula.