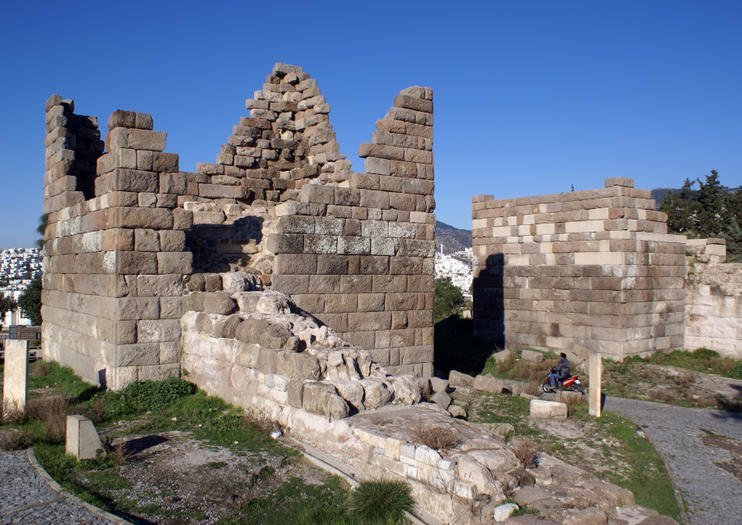 Myndos Gate & Ottoman Shipyard Tower is located 3 km. from Gumbet, in central Bodrum, at the harbour.
The Myndos Gate was the entrance gate to the ancient city of Halicarnassus on the west and has been constructed in 360 BC.
When Alexander the Great came to invade the city, he was unable to pass the deep, broad trench in front of the gate.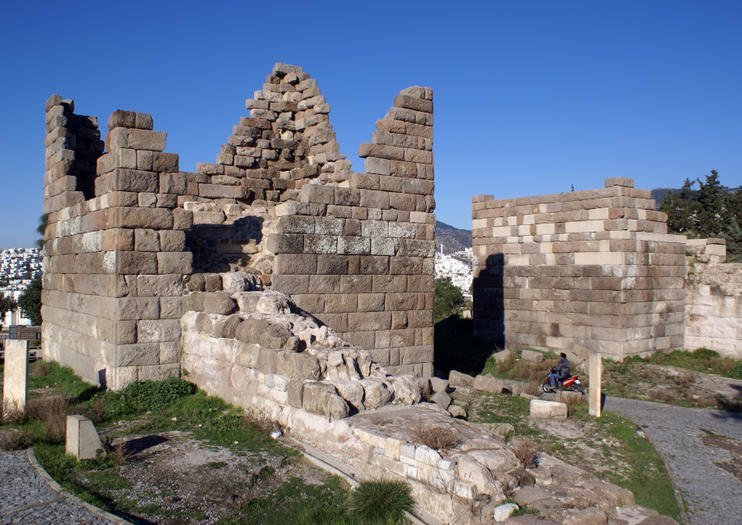 The gate was recently restored. There is also a Turkish cemetery and some vaulted tombs from Hellenistic and Roman periods next to the gate.
The Ottoman Shipyard and the tower dates back to 1775 where the Ottoman fleet has been destroyed and rebuilt.
It is situated on the northwest part of the Bodrum Harbour. Nowadays the tower is used for variety of art exhibitions.
Visitor Information
Admission
Entrance Fee : Free of charge
Google Map